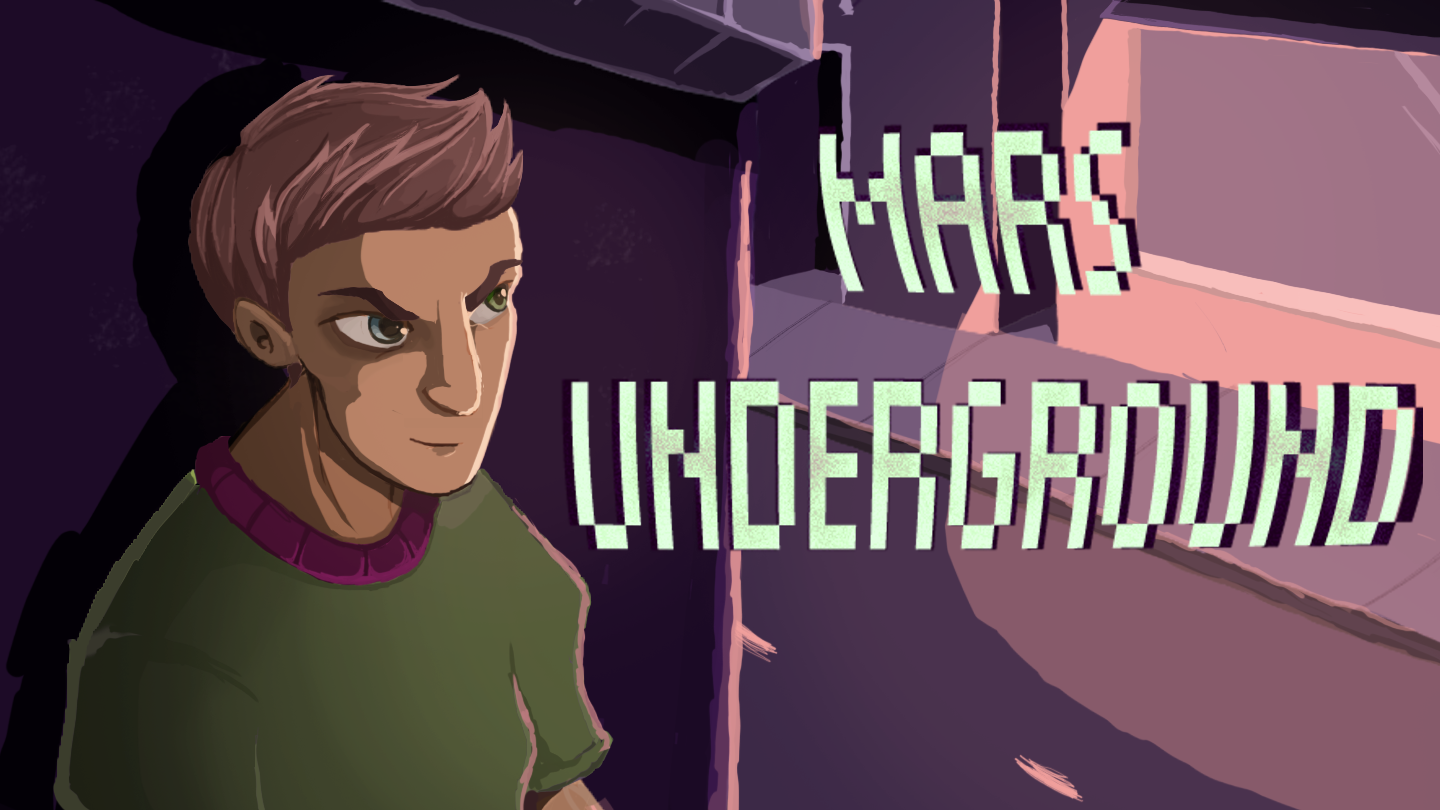 Mars Underground
Updated screenshots, new demo!
---
After working non-stop on this game all year I've had to accept that it isn't going to be finished in September. In the meantime, I'm releasing a newly updated demo, there's lots of new things to find and check out!
---
From my Kickstarter update, posted last month:
Hofstadter's Law: It always takes longer than you expect, even when you take into account Hofstadter's Law.
I suspect this is a pretty common story...
The plan was that the game would be finished by June, leaving three months for testing and polishing to hit a release in September. Of course I felt 100% confident I could do that easily. Just put my head down and get on with it. I'm here now, in August, and I'm conceding this thing isn't going to be finished, let alone tested, by September. It's been a combination of underestimating how long things take, overestimating my own stamina and just life getting in the way and slowing me down (no matter how much I've tried to shut it out...).
One of the big lessons I've learned is how impossible it is to put creative activities on a schedule and successfully keep to it. It really isn't possible to write amusing dialogue or come up with new ideas every day, all the time. Especially when life and the pressures of following a schedule keep gnawing away. Sometimes your mind just goes blank. Somewhat arrogantly, I never considered these would be problems I'd have to deal with!
So overall, I think having a tight schedule and a deadline has helped keep me focused and on track so far, but it's also seen me neglect other important areas. I haven't been posting updates, interacting with people on social media or promoting the game as much as I'd like to. These are areas that deserve a lot more attention.
I've also decided that I'm not going to cut down or compromise the game. I'll be working on it every day and I aim to start putting out weekly updates. But for now there isn't going to be a set release date.
---
The new Mars Underground demo let's you play through a single cycle of the time loop. There's a lot to see and do, you might want to play through it a few times...

Check it out!
Files
Mars PC Demo Sep 2017.zip
108 MB
Sep 08, 2017
Mars Mac Demo September 2017.zip
96 MB
Sep 08, 2017